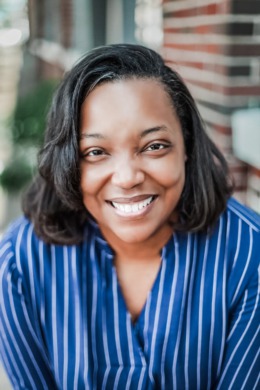 Katrece Boles was born in Memphis, Tennesse, and raised in Jackson, Tennesse. Katrece is a second-generation Realtor who grew up in a real estate and a business-minded household. She's a graduate of The University of Tennessee, Knoxville, with a BA, in Psychology, and an MBA, in Healthcare Management. 
From a young age, Katrece has possessed the heart, and desire, to help others. Her professional background ranges from working with and assisting the adult mentally ill homeless population in Knoxville, Tennesse, to working her way from an entry-level hourly position to management with FedEx Express. The management experience afforded her the opportunity to relocate to multiple states from Tennesse to Missouri and finally to Alabama. In this time, she learned the importance of developing and maintaining excellent relationships with others. Additionally, having gone through the home buying process of multiple homes, including going through the new construction home buying process, ignited her desire to help individuals and families make their dreams of property/homeownership come true. 
Katrece is family-oriented and loves spending time with close friends, being outdoors, sports, travelling, and great food. 
Katrece feels she's blessed to be a blessing to others!