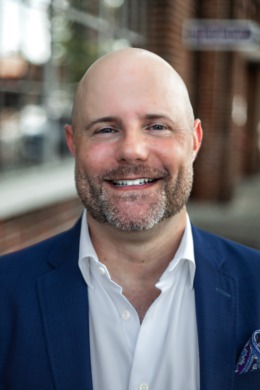 Leading with the two quotes that Scott lives by will open the door to who he is and not just what he can do.
"Live as if you were to die tomorrow. Learn as if you were to live forever." "Happiness is when what you think, what you say, and what you do are in harmony." - Mahatma Gandhi
Scott believes that life is all about relationships and there's no time to waste. We are given this gift of life and we all suffer and feel joy and love the same. Treat people with respect and care. There is only NOW. Use your time wisely, be in the moment and give 100%, so there will be no regrets.
Having been in the estate arena since 2003, he has an extensive amount of knowledge to share. With 20 years spent between real estate sales, real estate investing and brokering loans, this makes him a tremendous "problem solver." Scott's mission is to help those seeking professional assistance and help others prosper. With hundreds and hundreds of transactions under his belt he has come to believe that the sale is a byproduct of events needed to purchase real estate that most agents can do. However, Scott's clients hire him because "they come first" and he truly cares. Just speak with Scott for two minutes and you will know he is of a different bread. 
Scott is calm and laid back, yet has a fierce negotiating and closing side that very few can match. Between the years of being an investor, Scott had the wonderful opportunity to be a Brand Ambassador for Hennessy Porsche of Atlanta, the 5th largest Porsche dealer in the county for nearly a decade. Scott's skill set in negotiating and closing deals with the best of the best gives his clients an experienced closer who can overcome just about any objection. After selling thousands of Porsche to the most well known CEO's and business owners, who close deals and negotiate at the highest levels possible, is why you want Scott on your side.
Scott is also a real estate investor and has a vast knowledge of rentals, rehabbing homes and ability finding off market properties. As a current investor his expertise helps not only investors but home owners by knowing what key areas to look for when inspecting a home that may be missed by a home inspector. 
Scott resides in Homewood and is married to Catherine, who is a born and raised Homewood local. They moved here from Atlanta 3 years ago to raise their 4 year old son in a community like no other. When friends and acquaintances ask Scott what Homewood is like, his answer is, "just as it sounds...Homewood Alabama!" While interviewing Scott, he said his number one goal in life is to spend as much time with his son as possible and teach him through his actions on how being kind and loving to All walks of life is the beginning of the journey of happiness.
One last final word from Scott is, "there is only now… enjoy it, be happy, be free and pursue excellence for it is it's own reward."