Finding Our Dream Home with the Gusty Gulas Group
Posted by Lindley Seagle on Friday, July 15, 2022 at 3:19 PM
By Lindley Seagle / July 15, 2022
Comment

Erin and Blake met shortly after graduating from the University of Alabama. Erin met Katie Gulas , the Gusty Gulas Group's CMO, by chance through her then boyfriend (now husband). Katie spotted Blake - an old college friend - in her apartment complex parking lot, found out his girlfriend lived just next door and the rest is... as they say... history.
A few years later, and Erin & Katie are working alongside each other as media buyers at Intermark Group. Katie is now married to Gusty Gulas, the Team Leader & CEO of the Gusty Gulas Group. The four have become close friends and the Labratos find themselves engaged and on the hunt to purchase their first home together. But, there's a catch, a massive recession hit a year earlier in 2008, and the couple frets they may be in for a long road toward homeownership.
Erin and Blake knew what they wanted and needed out of a realtor; they knew they needed someone who could walk them through every step of the way; someone with solid experience, professionalism, and most importantly, someone they knew they could absolutely trust – trust is very important to the Labrato's. Knowing this was their first major purchase together as a couple, the two chose to work with Gusty, and to their surprise, the home buying process was much easier than they had initially anticipated. In Erin's words, the experience was "such a smooth and easy process; it was the best experience we could have hoped for during a recession." Gusty had held their hand through every step of the way. Erin describes Gusty as answering text and phone calls late in the evening, working through the weekends, and, as Erin describes, "always on."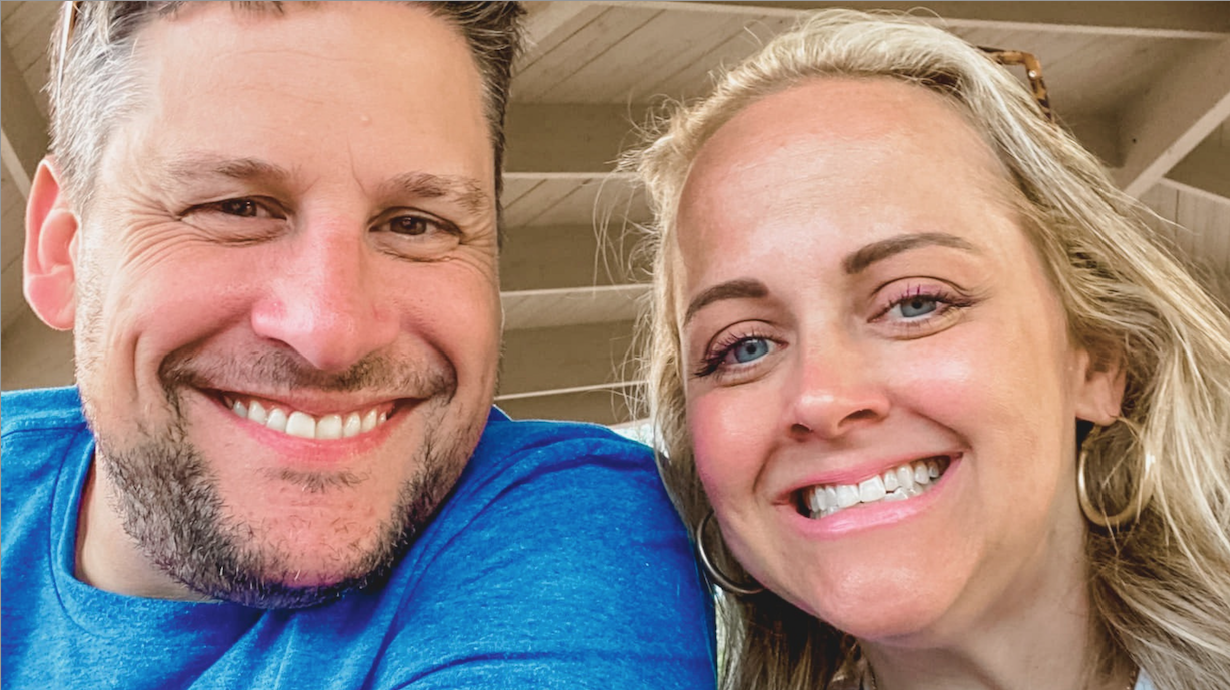 It's now the late 2010s, and Erin & Blake have two adorable boys together. With the Labrato household growing, they begin to see their family's space shrinking. The Labrato's are ready to sell their first home and are searching for the perfect family home. Per Erin, the couple is "without a doubt" entrusting the sale of their first home and leaving the hunt for the perfect forever family home entirely in Gusty's hands — mission accomplished; it was a success. Finally, gusty found the ideal solution for the pair and their growing family. His solution? An immaculate home builder so the two can build a custom home that suits all of their needs.
However, the world had different plans in store for the Labrato family. It's early 2020, and there is now a worldwide pandemic sweeping across the nation – another major event to affect the country's economy at a time when the Labrato's need yet help again with real estate needs. With the pandemic raging, Blake found himself working remotely from home alongside Erin, who works from home and takes care of their two small boys – the Labrato's find that they have outgrown their custom-built home once more. With two adults working from home and two small children to care for, the realization hits that they need more space. But, per Erin, they already knew this was something they would call Gusty on for. This sale is important to their family; their second home means a lot to them. It's been their comfort and a place where important family memories have been made, and not only that but Erin and Blake need to find a solution to solve the growing needs of their family once more.
They knew Gusty would be able to deliver and guide them along the way with the best interests of their family at heart. Entrusting their needs to the Gusty and the Gusty Gulas Group comes naturally to them. Gusty was able to guide Erin and Blake with the sale of what they thought would be their forever home and find the perfect solution throughout a worldwide pandemic, along with the uncertainty of the economy and the real estate market during the early days of the pandemic. Gusty led the Labrato's with certainty throughout the sale of their home and found the perfect solution to their family's needs.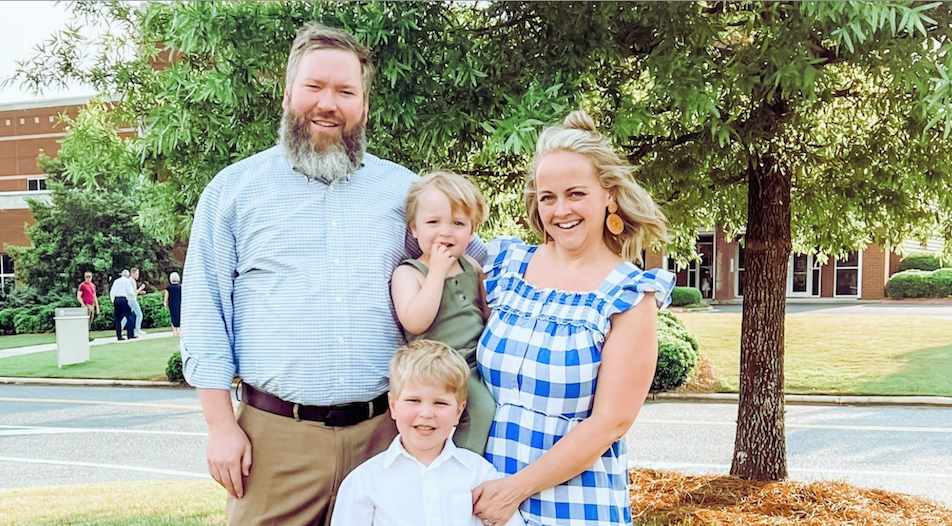 Throughout their 13-year relationship of working with Gusty, each circumstance has been significantly different from the other and each individually unique to their needs – from first-time homebuyers; to selling their first home; to building and buying what they thought was their forever home; to selling their second home, and the purchasing of their new home, which circumstantially was one of the most significant events to have happened for the pair throughout their real estate journey with Gusty. The Labrato's couldn't be happier with the experience they have received throughout their real estate journey, and we couldn't be happier to help guide them through every step of the way.
When asked what Erin thinks is the most important advice when it comes to selling or purchasing a home, Erin says, "Purchasing a home is an investment — and you want to work with someone who has your best interest at heart. Look for someone who is going to be honest with you, someone who will tell you the truth, someone to tell you – this home isn't worth your money, or this home will depreciate in value. Find someone you absolutely trust and has the credentials to back it up." She added, "it's important to find someone who is not just there for a paycheck, find someone who is passionate about what they do, someone who is on top of everything, knows their stuff, and ultimately someone who is working in your favor financially.", and if you ask us – we couldn't agree more with her sentiment.
If you or your family find yourself in specific need of help in real estate, the Gusty Gulas Group is more than happy to assist you and your family. We take real estate seriously and handle each client with care and the support they need to buy or sell their home. If you have any questions, please feel free to reach out; we are here to help.