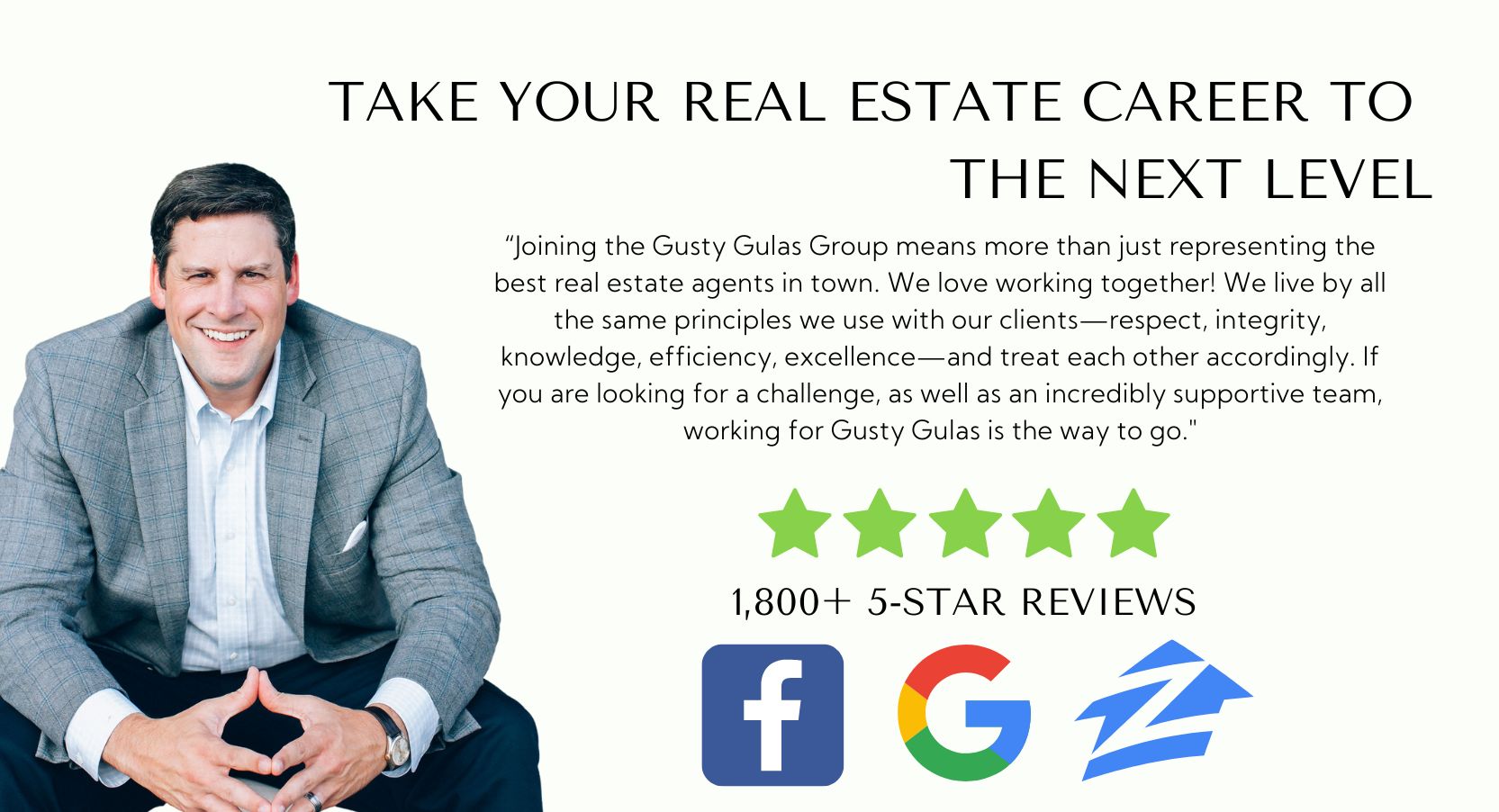 Join the Gusty Gulas Group
If you're looking to jump start or take your real estate career to the next level, you're in the right place.
According to the National Association of Realtors, 80% of real estate agents fail out of real estate within the first 5 years. The reason is simple: Agents fail to earn enough income to stay in business. At the Gusty Gulas Group our agents create thriving real estate careers with an average annual income of $105,000 and our top agents earn over $200,000 per year.